We have been so busy around here lately, one of our outings that has been neglected is our library days. We are vowing to get back on track on this! Typically, we will visit the library once a week. The kids love the play area in one of our bigger libraries, and they also love that they can choose as many books as they want. Atticus thinks he is just about the coolest when he gets to bust out his very own library card and checkout his books. Until, of course, he realizes he has fines and bats his eyes at me to help a book worm out and let him use my card.
The only real problem with our trips to the library, is they LOVE books. They want them all. But they get lost easily. One way to avoid the book due date scramble, is to designate a shelf, bin or tote to just library books. Put them back into one place and keep track of how many you have out. You don't want to end up like us and get those calls that you still a book you thought your returned!
One of their go-to's is that
silly Pigeon
! Atticus thinks these books are hilarious and has some of them memorized. He loves seeing what kind of trouble that Pigeon is going to get into.
Another favorite of theirs, especially Atticus, is Penguin and Pinecone by Salina Yoon. This is such a sweet story about a penguin who befriends a pine cone. He learns they don't live in the same climates, so he has to say goodbye to his new friend. He visits little Pine Cone, but after a while he doesn't recognize his friend, who has become a tree.
The hands down favorite book of all time in this household is actually a Thanksgiving book, but we read it all year long. The Ugly Pumpkin by Dave Horowitz is the story of a pumpkin who doesn't get picked and as he's walking his way through Halloween, sans family to call his own, he is feeling down and alone. Then he discovers something about himself. It's a terrific story, even when it isn't Fall.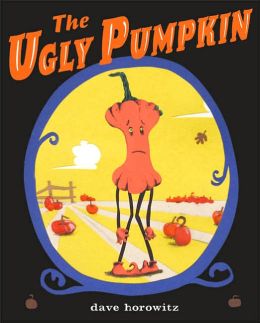 For even more book ideas for your kids, check out
The Mommy Stories
post about their trip to the library!
Do you have a favorite kids book? Give a shout! We would love to check them out, too.
_________________________________________________________________________________
Stay Connected: